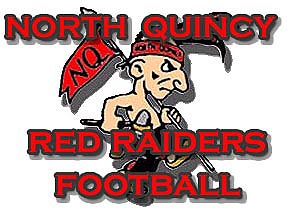 ATLANTIC COAST LEAGUE
---
North Division
Please check the Schedules page.

Parents Club
Cheerleaders
Coaches
Directions
Full Roster
Schedules
Scores/Summary
Hall of Fame
Thanksgiving Day

Never Forget
September 11, 2001 Site Updated on June 28, 2004

---
This site maintained by Joe Boncek for the N.Q.H.S. Football Parents Club.
Copyright ©2004 North Quincy High School Football Parents Booster Club, All Rights Reserved.