TEAM NEWS
DATES TO REMEMEBER!
THERE IS NO I IN TEAM..........Unknown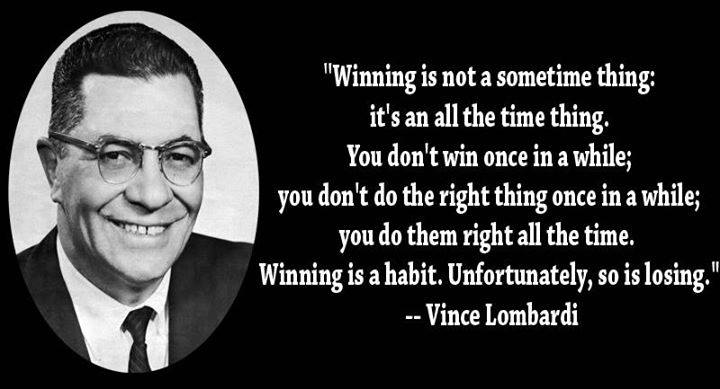 ---
New rules for the schools By Chelsea Conaboy Globe Staff / August 1, 2011
Students gearing up for fall tryouts will have to add a new piece to their preseason routines this year: concussion training. The Legislature last year passed a law aimed at preventing the progression of concussions in student-athletes, and the Department of Public Health in June issued guidelines that people involved in school sports at public middle schools and high schools must follow to comply.
Here are a few highlights of what is required:
Parents, players, coaches, school nurses, volunteers, and others involved with team sports must participate in a state-approved training program each year aimed at teaching people to recognize the symptoms of concussions and understand the risks of playing without proper rest and recuperation. One way schools can cover this requirement is by including these training materials in parent meetings.
Before every season, student-athletes must file a history of head injuries to be reviewed by the school nursing staff.
Students who suffer a head injury or suspected concussion during practice or competition must sit out the rest of the day and be cleared by a doctor before returning to play. The goal, said Dr. Lauren Smith, the public health departmentís medical director, is to avoid attempts at sideline diagnosis.
If students suffer a head injury during the season but not during team activities, their parents must report the incident to the coach or another specified school official.
Students who are diagnosed with a concussion must have a plan, developed in conjunction with their teachers, parents, coaching staff, and diagnosing physician, for gradually resuming athletic and academic activities.
Schools must report annual concussion statistics to the state.
---
June Calendar PDF
July Calendar PDF
August Calendar PDF
Gridiron Football Clinic PDF
Football Player Informational Packet PDF

FOR MORE INFO CONTACT:
Cherie Manning President 857-526-4058
Email cmanning@jhancock.com
Kim Dangora, Treasurer

WE ASK THAT EACH PARENT VOLUNTEER FOR AT LEAST ONE(1) EVENT. WE ASK THAT YOU GET INVOLVED AS FRESHMEN AND SOPHOMORE PARENTS TO ALLOW SENIOR PARENTS EASE OUT AND ENJOY THEIR LAST SEASON. ALL ABOVE ACTIVITIES REQUIRE HELP WITH THE SET-UP, SERVING AND CLEAN-UP.
ALONG WITH ADDITIONAL JOBS SUCH AS CONCESSION STAND HELP AT THE HOME VARSITY GAMES.
HELP OUT WITH QATV TO VIDEO FILM THE GAMES.
FLAG FATHERS, PICTURES OF THE GAMES, FRESHMEN, JV AND VARSITY.

FUNDRAISING $150.00 A YEAR
FRESHMEN SWEATSHIRTS $40.00
SOPHOMORE EQUIPMENT BAGS $45.00
JUNIOR JACKETS WITH LEATHER SLEEVES MININMUM OF $260.00
SENIOR PLAYING (GAME) SHIRT $100.00
4 TURKEY DAY TEE-SHIRTS $40.00
4 BANQUETS $100.00
4 DVD'S $ 32.00
8 PICTURES $16.00
TOTAL OF GIFTS $633.00 OVER 4 YEARS!!!
OTHER BOOSTER CLUB COSTS INCLUDE: PRINTING , MAILINGS, PAPER GOODS FOR ALL OF THE DINNERS. THE COST OF THE CANS FOR CANNINGS. DECORATIONS FOR THE DINNERS/BANQUETS. DECALS FOR THE HELMETS, THE COST OF THE PLAQUES FOR THE BANQUET. LAST YEAR WE PURCHASED A VIDEO CAMERA FOR THE TEAM.

WHEN YOU ACCEPTED THE TEAM PACKET, YOU SIGNED THAT YOU HAVE HEARD ABOUT THIS INFORMATION. WE WILL BE SENDING OUT POSTCARDS TO REMIND YOU OF THE CANNING DATES, BUT IT IS UP TO THE PLAYERS AND PARENTS TO KKEP TRACK OF THEIR FUNDRAISING! WE DO NOT WISH TO KEEP ANY STUDENT ATHELETE FROM ACHIEVING THEIR GOALS. BUT THE REALITIES ARE AS OUTLINED. IF A FRESHMAN OR SOPHOMRE DOES PARTIAL FUNDRAISING THEY WILL NOT RECEIVE A GIFT AND THEIR MONEY WILL BE PUT TOWARDS THEIR JUNIOR LEATHER SLEEVED JACKETS. STUDENTS NOT DOING THEIR COMPLETE FUNDRAISING MAY BE CHARDED FOR ALL OR PART OF THEIR BANQUET.